D.I.Y. single use vin etching kit for vehicle owners -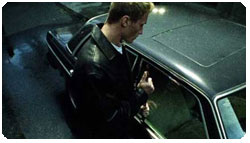 Our auto glass vin etch system utilizes a proprietary process to permanently mark a unique vin onto any glass window. This window etching now permanently identifies all of your auto glass and makes it virtually impossible for thieves to sell this car to a chop shop for parts or transport it out of the country. A thief will simply choose to break-in to the next non-etched vehicle. In fact, VIN etching reduces car theft by over 74%. This is why many insurers will reduce your policy premium for Insta etch passive auto anti theft kits. Check with your insurance agent or state laws for specific details whether you qualify for passive theft discounts. Even without an insurance discount, the obvious benefits of window etching your car far outweigh the few bucks you spend on this kit. Many dealerships charge $200-$300 for a vin etching fee to unsuspecting customers. Insta Etch single consumer use vin etching kits are only $19.95 and addl. cars are only $7.95 more.


Vin glass etching kit is simply the easiest way to add real security to your vehicle!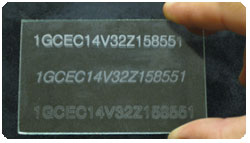 The vin etch kit is safe to use, comes with easy to follow instructions & pictures and can be completed in your driveway in less than 10 minutes. Satisfaction guaranteed! Do not pay a large vin etching fee to your local dealership anymore.


The Insta vin glass etching do it yourself kit comes complete with all of the following.
(1x) 5 ml Step #1 Activator
(8x) Step #2 VIN Stencils
(1x) 2mL Step #3 Acid Etch Gel Pen
(1x) Instant Cleaning Sponge
(1x) Pair of Chemical Resistant Nitrile Gloves
(1x) Insurance Discount Request Form
(1x) Sample Stencil & Glass Slide for practice
(1x) Easy to follow instructions & warnings



Order Online Now With Just A Few Clicks!
Single consumer kits are only $19.95 vin etching fee and addl. cars are only $7.95 more.

All you need is your 17 digit VIN ( found on your vehicle registration, insurance cards, or on the lower driver's side dash of the car.)