Insta Etch is an Innovator in Car Dealership Vehicle Theft Protect Programs
We have redefined vehicle anti-theft for your Dealership. Through our extensive dealership consulting, we have confirmed what dealer services are most important and why. With Insta Etch, you get permanent vehicle marking with speed and ease while increasing brand loyalty and visiblity, not to mention F&I profits through our customized theft protection warranty.
High Resolution VIN Etching kits, Invisible Body Marking Labels and Etching Supplies for Dealerships, Groups, and Dealer Services Companies
Insta Etch's wireless stencil printers combine with our glass etching supplies or invisible marking gel to produce amazing results. All permanent marking processes can effortlessly be integrated into any F&I product or existing auto anti-theft warranty program at $0.20-0.35 per mark! You can choose to etch a car's windshield and glass with a VIN and your company logo for straightforward profits and brand recognition or you may opt for an invisible ink vin and anti-theft programs phone number discreetly marked on major body panels. Either way, and combined with your existing warranty provider or our administration, you get an innovative product that sets your dealership apart and that people will buy.
Complete VIN etching systems for marking vehicles to meet ANY budget.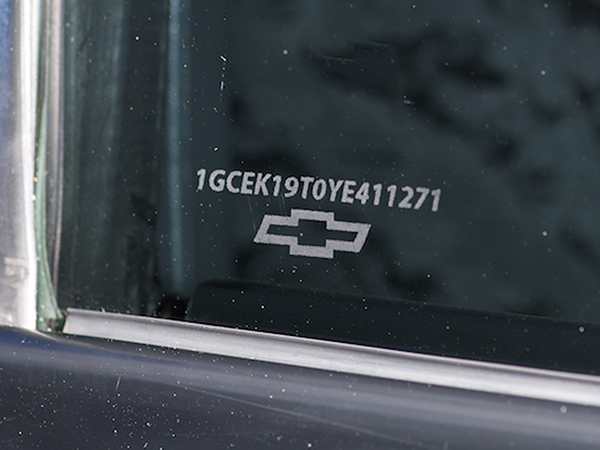 -High Resolution Glass Etching Kits-
Our glass etching systems have revolutionized the glass marking industry. Completely mobile Insta Etch systems allow for etching glass efficiently while in the field with options such as, barcode scanning with automatic VIN validation, auto email reporting and option to instantly print mutiple stencil copies and even add a logo in addition to multiple lines of high resolution text.
---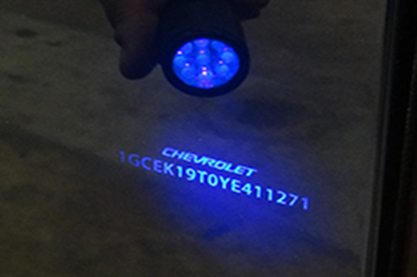 -Permanent Ultraviolet Marking Systems-
With Insta Etch permanent UV marking , you get that extra wow factor to increase your anti-theft warranty program penetration rates. These complete systems utilize the same high resolution stencil printers Insta Etch is famous for and a patent pending invisible UV marking ink to leave a lasting unique mark into painted parts, clear or powdercoated wheels, fiberglass, RVs, ATVs and other powersports.
---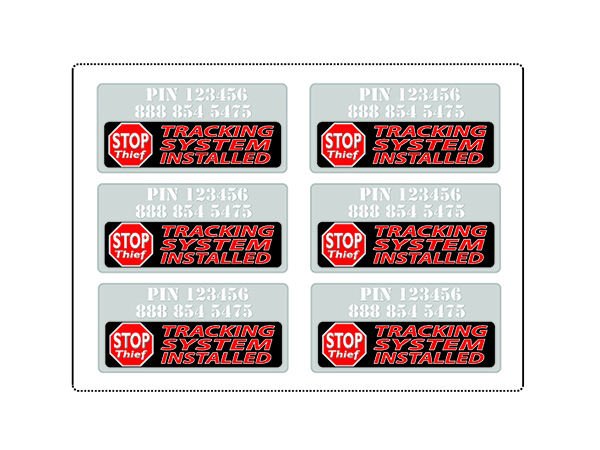 -Custom Preprinted UV Body Labels-
Our preprinted invisible marking labels utilize a migrating UV illuminated pigment. The labels can be ordered generic or private labeled, and sets of 6,9 or 12 sequetially numbered metalized labels are applied to painted body panels in seconds. Within a short period of time, these DNA labels can be removed leaving a lasting impression to the vehicle.
---
Vehicle Theft Protection for your F&I program menu, customized to your needs.
Insta Etch offers new and used car dealerships and powersport dealers customized vehicle theft protection administration. With term lengths between 1-7 years, dealer incentive "kickback", easy DMS integration and 21st century marking system technology, your dealership gets a partner in Insta Etch with the expertise and experience to get you profitable, FAST!